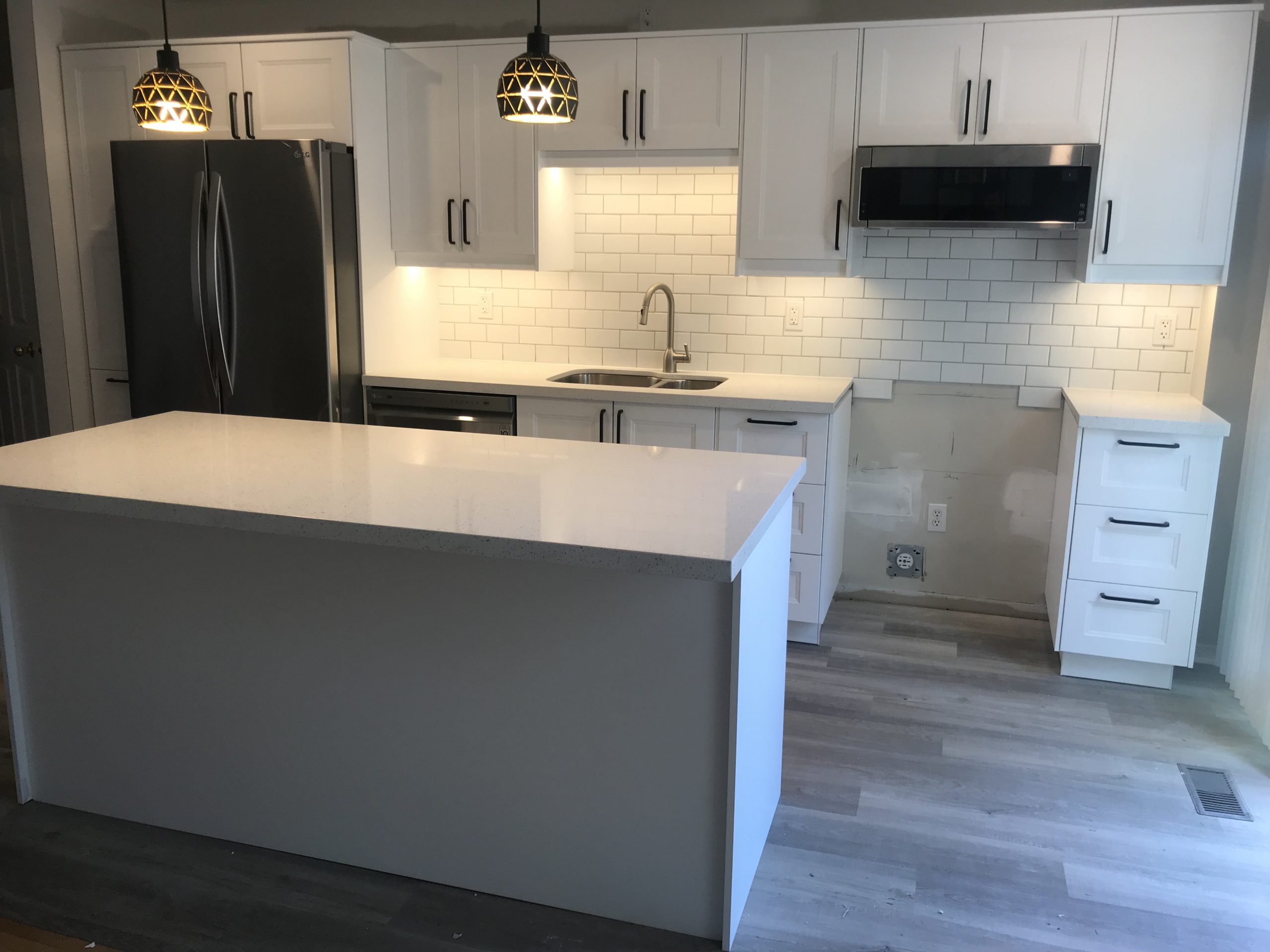 Renovating or remodeling your kitchen is a great investment in your home and quality of life. Creating a beautiful, functional place to cook, entertain, and spend time with family. In addition, a kitchen renovation offers a high return on investment in the real estate market. A kitchen renovation or remodel requires careful planning to ensure its affordability, since certain factors like the amount of labour, the kitchen's size and materials chosen affect the overall cost. 
Gilbert Custom Contracting helps you stay on budget while also ensuring that your vision and dream become a reality.
Contact us for an estimate/ quote.
How long does it take to renovate a kitchen?
The length of the renovation depends on the size of the kitchen, complexity and what other items are a part of your kitchen renovation. Factors include: demolition, new flooring, taking out a load bearing wall, painting, cabinets, backsplash, etc. All of these contribute to the length of the project.
On the short end typically 3-4 days for just cabinets and countertop, while usually 4-6 weeks for more intricate renovations.
What is the cost to renovate a kitchen?
There are many factors that affect the cost: scope, complexity, cost of materials, removing load bearing walls, etc.  Low end $25K, mid-range $40K-$60K High end $100k+.
What are the steps to renovating a kitchen?
1) Have an idea of what you are looking for (i.e. layout, photos you found online, figure out "must haves" and "nice to haves",etc.).
2) Find a contractor.
3) Have a consultation to choose fixtures, cabinets, colours, etc.
4) Have a plan for you and your family while the renovations are taking place.